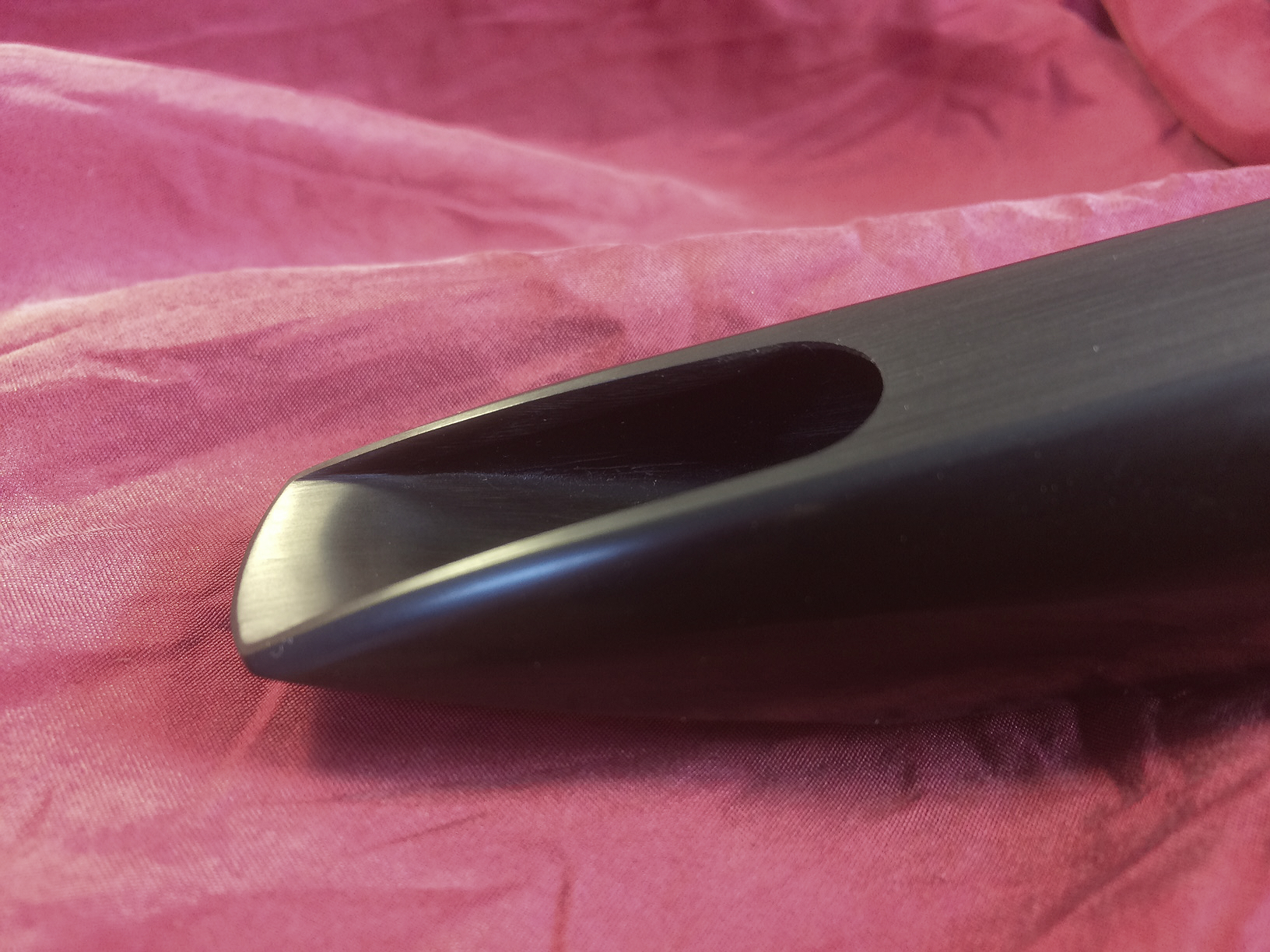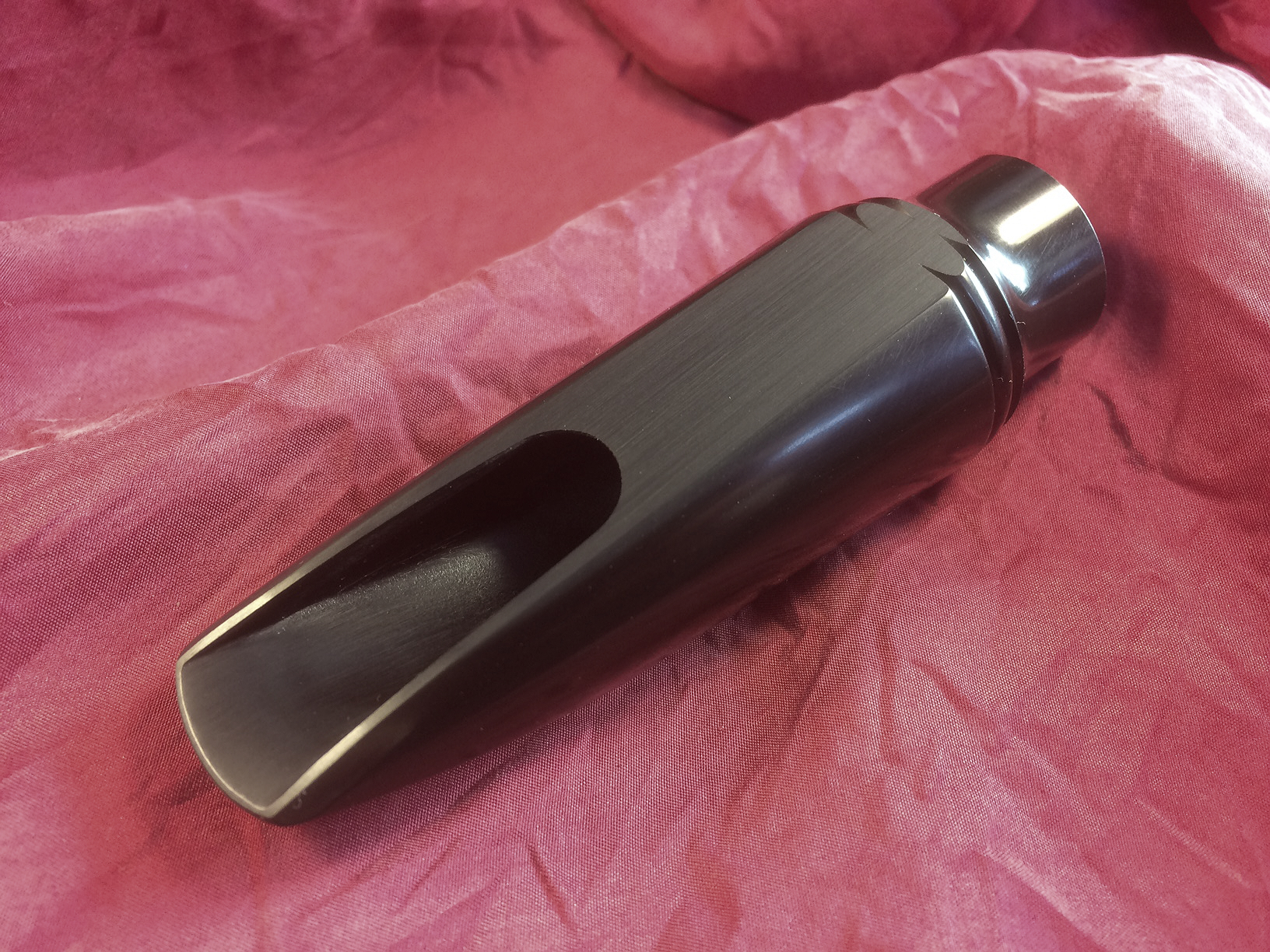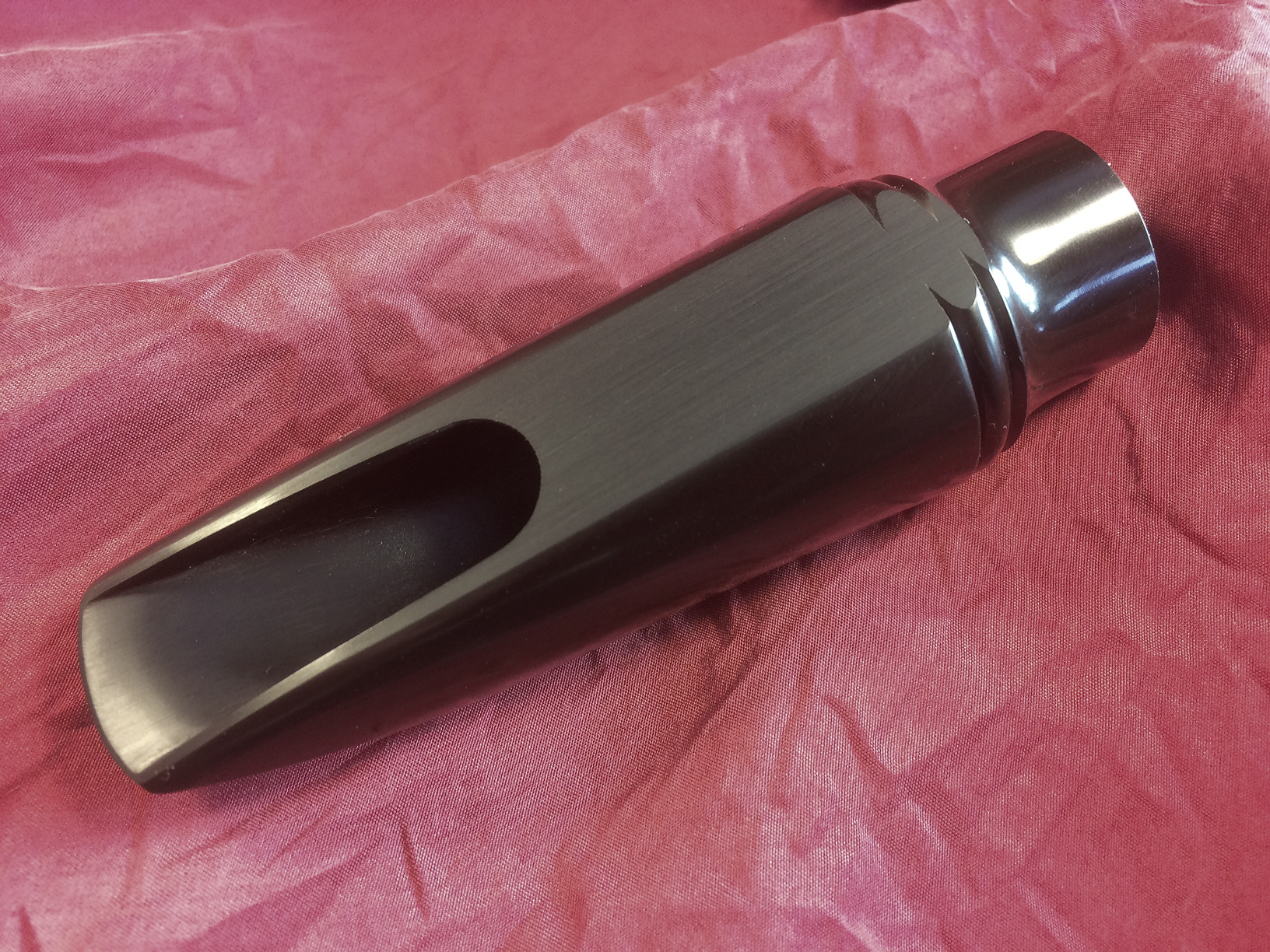 Mobile Users: Use back button to return from audio
The powerful, fearless and bold, Intrepid is now offered in limited numbers. While it looks a lot like the Sapphire at first glance, there are a lot of new things going on inside the chamber. Rather than a rollover it sports a Reso Chamber style flat angled step baffle. This gives a big bold and colorful tone with texture and a great buzz. The window is also longer than in other Links (and the Sapphire) There is a lot of hand work in this piece. It is vibrant, powerful and projects while maintaining a balanced buzz and warmth through the range. Find out why great players like Jimmy Halperin and Bob Franceschini play and endorse the Intrepid.
Ask how to obtain Free Shipping almost anywhere!
PRICE:
$370.00 (North America only)
€355.00 EURO No additional fees
Upgrade your setup with a Theo Wanne Enlightened Ligature $105.00/euro
US Shipping From France: $15.00

Worldwide Shipping: Varies by location
"I just want to thank you in writing Phil for your dedication and skill. You have created a mouthpiece with playability that very few have achieved. Continued success, and may many saxophonist have a chance to play your wares." -Bob Franceschini
Hear the Intrepid played by Bob Franceschini on his new album with Victor Wooten